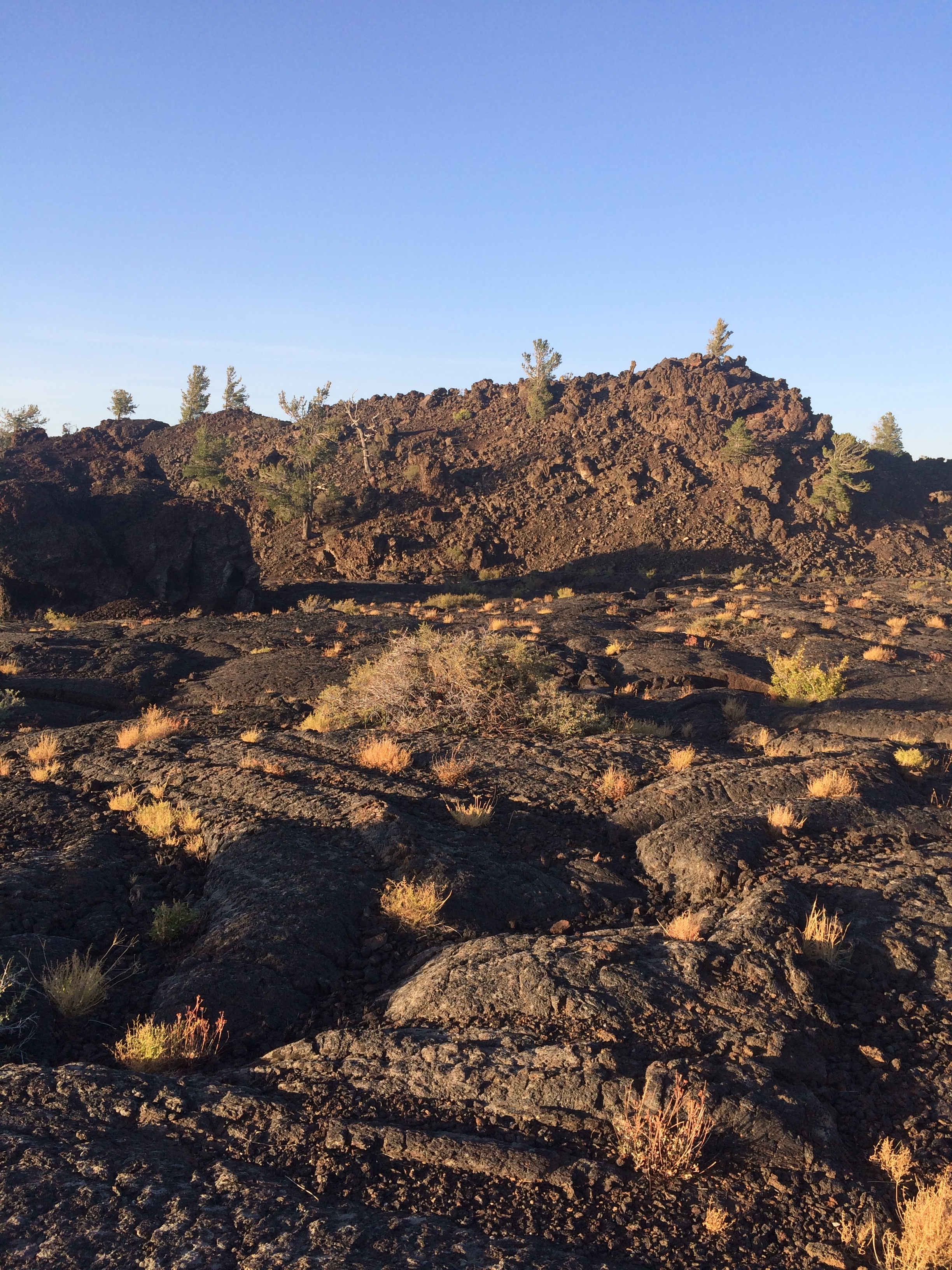 Hello again! This week, I'll take you to Idaho. There's an interesting place called Crater of the Moon National Monument & Preserve and it's small, but beautiful.
Crater of the Moon is in Snake River Plain in central Idaho, and was established in 1924 by President Coolidge. It has an area of 1,117 mi² with hiking trails winding around.
In 2017, my family took a trip to Idaho to see family and friends, and we stumbled upon this beautiful place. We pulled into the small parking lot and got my little brothers out the van. The sun was setting and there was no one else there. The stillness was wonderful and the landscape was beautiful.
The Crater of the Moon had paved pathways carving the way between the Idaho rocks, so we hiked there for a few minutes. The setting sun meant that night was quickly approaching, so our hike was not long, but it was worth the stop. Giant rocks were all around and there were plants littered around the landscape. I can't really explain the serene feeling I had while I was wandering around, but there was a stillness about the place.
After we walked around the preserve, my family wandered back to our van and packed everyone up. We drove away with the setting sun in our eyes and the Crater of the Moon to our backs.
Crater of the Moon Monument & Preserve is not well-known but it's beautiful and worth the visit if you ever have the chance. It has the charm of the West while also giving off a serene and quiet vibe. Overall, Crater of the Moon is a nice stop. Thanks for traveling the country with me!